Although I had a very successful 2013 in reading books, I didn't do a very good job of tailoring my books around my challenges. Here's how I did on each particular challenge:
This was my most successful challenge. I wanted to hit the Married with Children level and I did. I read a total of 56 books off of my reading pile. Yay! Now let's double that this year.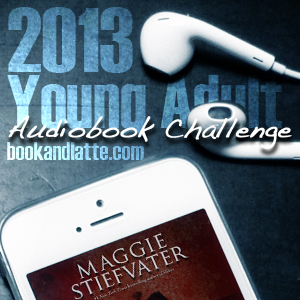 Not too good here. I wanted to read 24 YA audiobooks and I just got 14. I got caught up in a number of adult series and my time was spent listening to those instead of the YA audiobooks.
Only read seven of the desired 15 steampunk novels which is a shame because I absolutely love this genre.
This was the biggest surprise for me. I thought I read a ton of dystopian novels but I only read 14 of the desired 19 this year. :(
I read a total of 13 graphic novels this year. Not the 24 that I wanted.